Enrollment is now open for Fall 2018

Check teacher pages for availability:

*7th Grade Math (formerly called Basic College Math/Pre-Algebra year1)
*Pre-Algebra (Honors/year 2)
*Algebra 1
*Geometry
*Algebra 2
*Pre-Calculus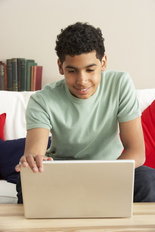 These affordable options provide students with structure, accountability and individual attention. Classes are held using Webex as the online whiteboard meeting room.
Sessions will be recorded for students to review between classes-- and for students who need to miss an occasional class.
Students are encouraged to e-mail the teacher during the week with any questions. If necessary, private tutorial sessions are available during the week at
no additional charge.
Class size is limited to 20 students.
Technical requirements are high-speed internet AND
a headset with mic (or available phone line)
.
Registration form can be found at bottom of each page.


Click here for Available Classes taught by Mrs. Perkins
Pre-Algebra, Algebra 1, Geometry, Algebra 2

Click here for Available Classes taught by Mrs. Nowell
7th Grade Math, Algebra 1, Pre-Calculus
---
For more information email

myhomeschoolmathclass@gmail.com