Fall 2018
Tuition will be as follows:
2 day (Pre-Algebra, Algebra 1, Geometry, Algebra 2) $50 per month
2 day Pre-Calculus $60 per month
Family/sibling discounts available

Tuition schedule is for 8 months (September- May) with no tuition due in December.
Class times are listed in CENTRAL time

Algebra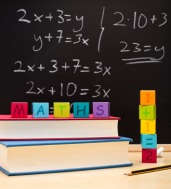 Students learn by doing and by example. I have chosen the Developmental Math series by Margaret Lial for my Pre-Algebra, Algebra 1 and Algebra 2 texts. The student texts offer clear, detailed examples in a non-cluttered format with ample practice problems and review. Student solutions manuals (show problems worked out step-by-step) are available but optional.
Homework load is approximately 45 min to 1 hour per day 4-5 days per week.


---
7th grade Math (Pre-Algebra year 1) Taught my Mrs. Nowell and using Lial's Basic College Math as a spine alongside teacher created materials, this course covers traditional middle-school math. Incoming students should know their basic math facts and operations (including long multiplication and long division). Fractions, Decimals, Percents, basic Geometry formulas and problem solving strategies are among the topics covered. The end of the course offers an introduction to signed numbers and problems that include variables. This class leads directly into the Lial's Pre-Algebra class.
Pr-requisite: Grade B or better in 6th grade math.
Text used: Basic College Math 8th edition (2009-10)
ISBN-13: 978-0321-55712-4
Lial's Pre-Algebra (Pre-Algebra year 2/Honors) Taught by Mrs. Perkins, this course bridges basic math with Algebra. Negative numbers and variables are introduced in the first chapters --the pace is fast and steady. Students MUST be proficient in fractions and middle school math.
This is an HONORS level Pre-Algebra class
Prerequisite: Grade B or better in 7th grade math or instructor approval
Text used: PreAlgebra 4th Edition (2009)
ISBN-13: 978-0321567925 ISBN-10: 0321567927
Algebra 1: Taught by Mrs. Perkins this is the first level of high school Maths. As a foundational course the focus will be on solving single and double variable equations and developing problem solving strategies.
Prerequisite: Pre-Algebra or Instructor approval
Text used: Introductory Algebra 9th edition (2009)

ISBN-13: 978-0321557131 ISBN-10: 0321557131
Algebra 2: Taught by Mrs. Perkins this is a continuation of Algebra 1. Students are introduced to functions as basic algebraic concepts are expanded. Like the Algebra 1 course, there is a strong emphasis on problem solving and algebraic thinking.
Prerequisites: Algebra 1 and Geometry -- (Grade of B or higher) or Instructor approval
Text used: Intermediate Algebra 9th edition (2009)
ISBN-13: 978-0321574978 ISBN-10: 0321574974
Geometry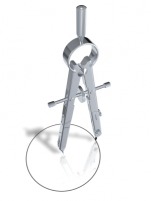 Taught by Mrs. Perkins, this is a problem solving-based Geometry class. Traditional 2-column proofs are taught however, the emphasis is on the application and use of Geometric concepts. The variety of available teaching materials allows the instructor to tailor the course to the individual needs of each student. Algebra 1 skills will be used throughout the course.
Honors supplements are available for students who thrive with challenge.
Prerequisite: Students must be proficient in Algebra 1 (Grade of B or higher)
Text used:
Holt Geometry
, by Dr Edward Burger (2007) ISBN 9780030358289
---
Pre-Calculus

Taught by Mrs. Nowell
, the first semester of PreCalculus will cover College Algebra. During this first semester, students will review and extend their previous Algebra skills. The second semester of PreCalculus will cover right-triangle trigonometry. The topics in trigonometry will include trigonometric functions, circular functions and their graphs, trigonometric identities and equations, along with analytic geometry.
This course is intended to develop both the conceptual understanding and the analytical skills necessary for success in mathematics. PreCalculus will provide the mathematical background needed for calculus.
Homework load is approximately 4 hours per week outside of class.
Prerequisites: Algebra 1, Geometry, and Algebra 2 (Grade of B or higher)
Text used:
PreCalculus
by Margaret Lial (5th edition)
ISBN-13: 978-0321783806 ISBN-10: 0321783808