Supply List: Algebra 1

_____Text: Introductory Algebra 9e, Lial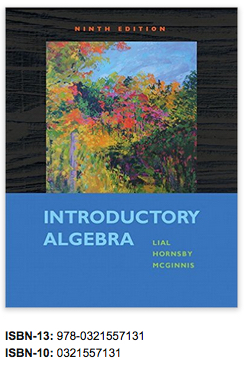 _____Pencils or Mechanical Pencils (do not use ink)

_____Colored Pencils and/or Highlighters

_____Graph Paper (less than 50 sheets needed)

_____Scratch Paper or whiteboard/chalkboard

_____ COLLEGE RULED Notebook, binder or pocket folder with brads

_____Calculator: Students will need a calculator with a multi-line display.
My preference is the TI-30Xii series. Cost should be under $20.
We will not use graphing calculators in this course.

Note: No TE is necessary for this course. Student solutions manual is optional and NOT suggested as it easily becomes too much of a crutch.